Online-Only Deals and eGift Cards -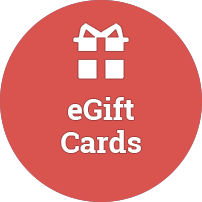 New Client Special: $49.00/ hr!
Click the eGift Cards button to view and purchase More Online Deals or eGift C...
Read More >>
Call 301-252-1288 to book Appointment - We set aside the time just for you, so please try your best to make it on time.
In order to keep our schedule flowing, we may have to cancel an late appointment, nor honor the full length of the appointment. It is the client's responsibility to call and find out before arriving to a late appointment.
Read More >>
Massage / Acupressure / Foot Reflexology - Everyday Low Price:
30 min. - $35.00
60 min. - $60.00
90 min. - $90.00
20 min. Chair Massage - $20.00 ($1.00/ additional min.)
We offer Swedish Massage, Deep Tissue, Lymphatic Drainage, Acupressure, Prenatal Massage, Foot Reflexology, and corporate chair Massage.
Re...
Read More >>
Add-on Services - Hot Stone - $15.00
Cupping (leave temp. marks)/ Face Cupping (do not leave marks) - $10.00
Essential Oils / Aroma Therapy - $8.00
Shiatsu Barefoot Add-on - $10.00
Cupping therapy has been found in ancient records dating back 3500 years, and it is still used today by many alternative ...
Read More >>
Corporate Massage /Offsite Events - Chair Massages are a guaranteed way to bring a positive atmosphere to any Massage Event or Corporate Wellness Program. Massage Therapy has been shown to help work-related issues such as fatigue, poor posture, carpal tunnel syndrome, and increase low employee moral.
Many companies have problems finding e...
Read More >>